22 Jun

The Master of the Stage!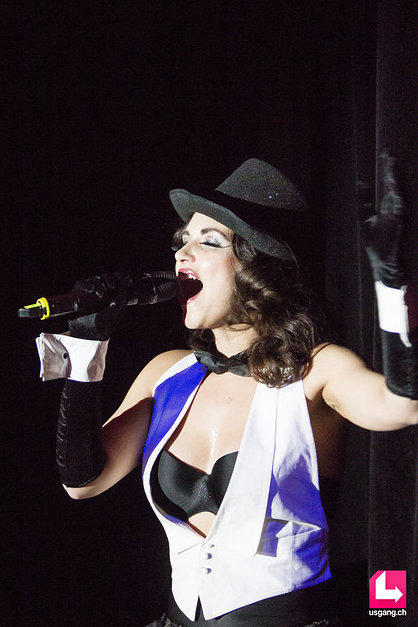 She is available as a cabaret compere for your social and commercial events, as well as a mistress of ceremonies for your corporate engagements.
You can call her a stage addict whose vocation is to make the audience enjoy a unique experience.
As the mistress of ceremonies for your corporate events, she embodies the most appropriate character for the event, from the most serious to the most absurd.
Even attendees cannot escape the action as she draws them in as participants, leveraging her elegance and humor to blend them into her repertoire as actors.
For your social and commercial events, she has a full spectrum of characters the audience can indulge. From a seductive and glamorous Betty Boop with some soft eroticism, to a close, warm and generous best friend you've always dreamed of, to even an insolent clown full of surprises.
The energy and enthusiasm transport you from the first to the last second of the show.
As all shows and events are one of a kind, she creates her own texts, diverse stories and moods (mysterious, fairy, circus, cabaret, Broadway…) as well as short acts with sounds, lights and objects (songs, puppets, hoola hoop, living commercials, interaction with videos…).
What makes this blend magical is that she is a Queen of improvisation, staying flexible and handling the unexpected in a stealth-like manner that even the audience is unaware!