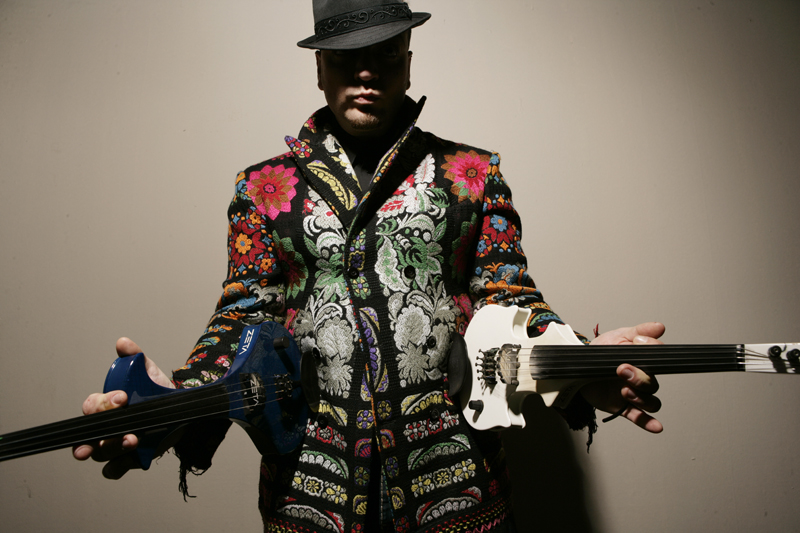 01 Jun

One of the most well-known and respected electric violinists in the world!

This Artist passion for music began even before he could combine words into coherent sentences. At only two years of age, he started what became a lasting relationship with his violin. He attended the Suzuki Violin Studies School in Tokyo, Japan. Later he studied at the Zino Francescatti School of music in Aix-en-Provence, France.

At the age of thirteen, he performed with Liza Minnelli during her solo concert at the Philadelphia Academy of Music. Soon after, he was chosen to join the Philadelphia Youth Orchestra as principle first violinist, under Anthony Primavera. While pursuing a Bachelor's degree in International Business at Drexel University, he became the lead violinist in the school's String Ensemble. At the same time, he began working in nightclubs and experimenting with the fusion of the violin and electronic music.

Upon graduation, he continued to enhance his skills by studying with various

musicians throughout the Philadelphia area. His teachers included Estelle Kerner, author of the book "A History of the East European Violinist," and Xiao-Fu Zhou, of the Pennsylvania Centre Orchestra. He also studied jazz & blues improvisation with Eric Nemeyer, publisher of Jazz Improv Magazine. He also began touring all major nightclubs in the United States including Philly, New York, New Jersey, Boston, Chicago, Miami, L.A, and many more.

This musician is the first violinist in the world to have an exclusive residency at the best global club of 2007 and 2008: Amnesia in Ibiza, Spain. He also has had a residency at Club B3 of Seville in the wintertime for the past two years. He has collaborated with some of the great DJs of the world, including Mauro Picotto, Kurd Maverick, David Vendetta, Antoine Clamaran, Armin Van Buuren, Ron Carroll, Robbie Rivera, Mastiksoul, King Britt and Laurent Wolf. In his playing he covers the vast spectrum of musical genres, from classical to hip-hop, from jazz to world music. He has performed every type of house music imaginable, including elektro, minimal, drum & bass, techno, vocal and gospel.

He is one of the most well-known and respected electric violinists in the world. His performances in hundreds of nightclubs all over the world have set him apart from other performers. He has given stellar performances in many different countries, including the United States, Spain, Holland, France, Italy, Germany, London/UK, South America, Canada/Montreal, Toronto, Germany, Austria, Morocco, Moldavia, Ukraine, Algeria, Egypt, Latvia, Turkey, Russia, Albania, Syria, Qatar, Dubai, Tunisia, Belgium, Lebanon, Monaco, Romania, and Switzerland. He plays in styles ranging from the Far East, India, and Middle East to Latin, Spanish, Western and jazz, to name a few.

He possesses a unique flair for improvising over any style of music. Upon request, he can accompany virtually any song of any style with other musicians or alone, giving a seamless impromptu performance. He enjoys performing solos as much as collaborating with other musicians, artists, vocalists & performers!